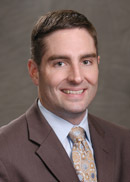 "Here are my areas of expertise, which I will use to provide you with customized recommendations that will help you plan for your financial future.
Personal Needs Analysis
Financial security is often a major objective in each of our lives. How financial security is defined varies from family to family and individual to individual. Through a personal needs analysis, I will let you know where you stand relative to where you want to be, and provide you with specific solutions that can help make your goals a reality.
Estate Analysis
You work your whole life to build your estate. You should have control over what happens to it upon your death. Building a lasting legacy takes more than simply accumulating a large portfolio. You need a solution that remains flexible enough to allow you to maintain maximum control of your assets and enjoy them during your lifetime, while you prepare for the efficient transfer of those assets after you die. "
Check out more information about Eric on his website:  www.ericrohnacher.com